As the publishing landscape changes, more businesses are looking to adapt and grow their presence online. These sessions have been designed to help news publishers and journalists develop the needed capacity to meet the digital changes facing the news industry.
These sessions will explore developing an active digitial readership looking for new ways to engage, and consider the value that a digital database brings.
For publishers and journalists: 3 online sessions, each lasting 45 minutes, followed by a 60-minute roundtable.
Those who watch all full sessions will be sent the Google News Initiative certificate via Accredible.
Structure of the Program
Session 1: Creating Content for Digital

Date: 14/03/2023 Time: 14:00h GMT, Language: Portuguese

Session 2: Optimising Your Digital Assets

Date: 21/03/2023, Time: 14:00h GMT, Language: Portuguese

Session 3: Crafting Digital Newsletters

Date: 28/03/2023, Time: 14:00h GMT, Language: Portuguese

Round Table

Date: 30/03/2023, Time: 12:00h GMT, Language: Portuguese
Courses included in this program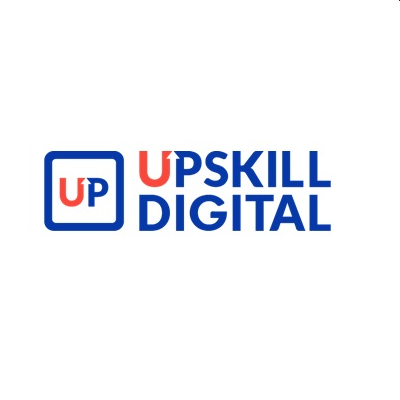 Upskill Digital: Global digital skills and transformation agency, empowering people & organisations to succeed through technology.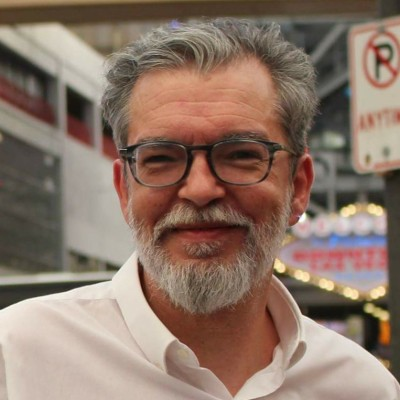 Journalist and specialist in digital communication, he is doing a PhD in Communication Sciences and has a master's in Communication, Culture and Information Technology from ISCTE-University Institute of Lisbon. He is an assistant researcher at CIES-IUL and Obercom – Portuguese Communication Observatory. Was the coordinator of the Postgraduate Diploma in Journalism ISCTE-IUL / Media Capital between 2013 and 2018 and of the MsC in New Media Management from 2018 to 2020. He is an advisor to the board and member of the technical and pedagogical council of Cenjor – Portuguese Journalists Training Center. He is a lecturer in the master's Degrees in Communication, Culture and Information Technology, New Media Management, and Internet Studies; and in the post-graduation Degrees in Journalism, and in Communication and Policy Advisory, at ISCTE-IUL, at the post-graduation in Digital Marketing at IPAM, and a trainer at Cenjor, since 2001, and at ETIC Creative School. He is also in the board of ALPMJ – Association for Media and Journalism Literacy, and was member of the board of emma – European Media Management Association from 2019 to 2021. He was a journalist in several national daily newspapers and editor-in-chief, editorial director, and publisher of several magazines and online projects. He has received a dozen national and international awards with online and multimedia projects. Interested in media literacy and education, new media innovation and business models, journalism, social media & digital storytelling. Member of several Erasmus+ and H2020 international projects in the areas of journalism, media literacy, creative industries (i.e. Iberifier – Iberian Observatory for Digital Media and Disinformation; Newsreel – New Skills for Future Journalists).
Celso Miranda has been a journalist for the past decade, focused mainly on science and technology. His career began in a "traditional" print-only magazine as a photojournalist, where he worked until he graduated in journalism. He then got his first taste of a "hybrid" online and print newsroom at Exame Informática. After completing his post-grad in Journalism he then went to work at TVI, where he produced and co-presented "NXT - O Próximo Passo". He also teaches and trains fellow journalists and people from other areas of expertise at "Cenjor" since 2018.
I have a multidisciplinary background on content creation that spans across 30 years of experience, both as a provider and buyer.
I started as a photographer with my own company when I was 22 years old. With a strong background in advertising and commercial photography, I moved to journalism, where I excelled in managing two monthly photography magazines (Super Foto Prática and O Mundo da Fotografia Digital).
At the time where I was fully dedicated to journalism I got to experience the move from paper to digital, not only in the contente making but as well in the technical and commercial aspects of the business itself.
Throughout this 30 years time teaching has always been present in my activity. Knowledge must be shared, so that we can all evolve as a group.
At the present time, teaching and consulting on content creation and management, colour management, digital imaging and multimedia workflow is my main occupation.
Also, I help out on my family business, undertaking back office management, on-line content management and customer relation management.